Call & Collect - Bankstown
We are here to support our Sydney customers during this time to shop our range of toys. You can shop with Toymate either Online or you can Call & Collect from our Bankstown store in Sydney.
How it works:
STEP 1: Find your products via our online store.
STEP 2: Make a booking for us to give you a call by using the buttons below to select the store in your state and using the calendar that pop ups.
When you make your booking, you will also be able to list the products you would like to purchase. If possible, please also provide the SKU number, found below the product price (pictured below):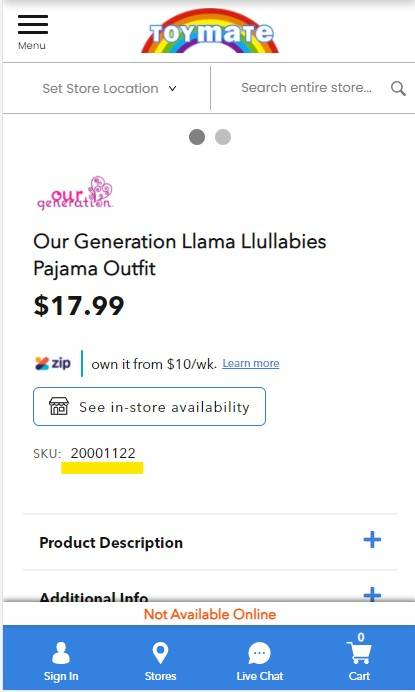 STEP 3: Our friendly team will call at your preferred time and will locate the item(s) in store. If the items are not available, our team will provide alternate products for your consideration.
Our team will prepare and pack your items ready for in store collection at an agreed time. Payment is only required when you collect your items.
STEP 4: Head into the store and pay for your items and you are on your way!
Make a booking for us to give you a call by using the buttons below to select your store. A calendar will pop up allowing you to select the best time for one of our local toy experts to give you a call and help you with your order: